SGC offers the largest selection
of artificial turf in North America.


Our PerfectLawn Series is inspired by the appearance and texture of natural grass. Our artificial grass is eco-friendly, lead free, and UV resistant. We have a large variety of models in stock, suitable for many applications such as: residential or commercial properties, pet turf runs, gyms, terraces, golf/putting green areas, playgrounds, rooftops, penthouses, trade shows, and office spaces!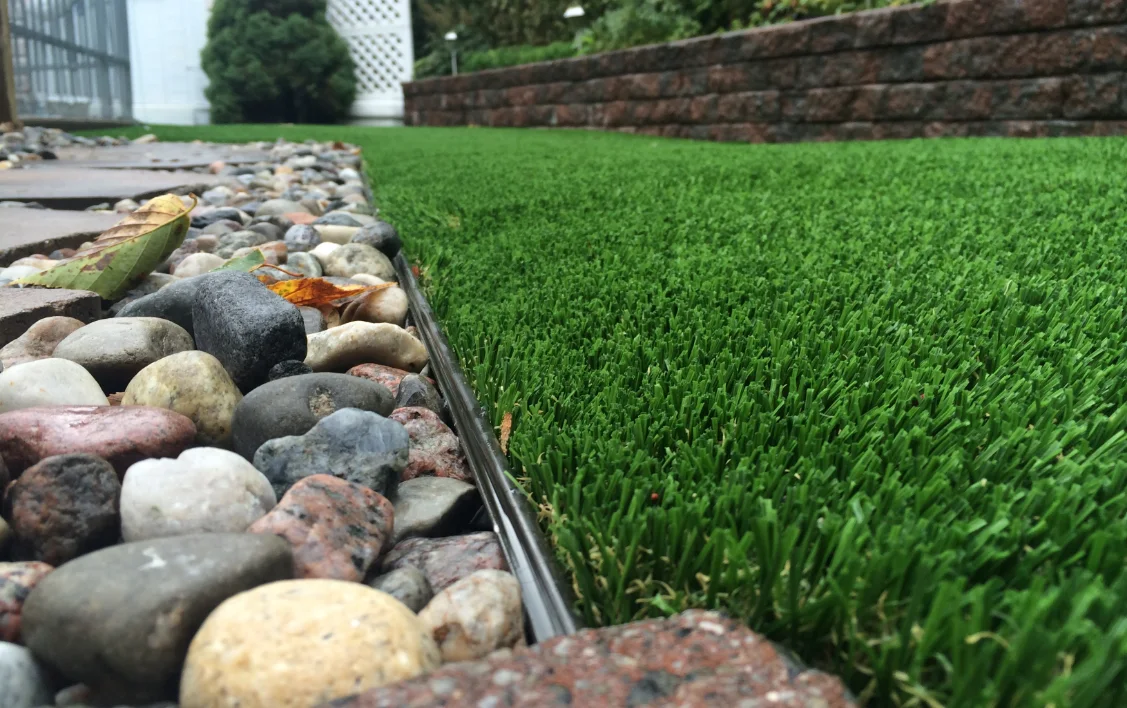 LANDSCAPING TURF
RESIDENTIAL / COMMERCIAL
SGC's PerfectLawn Series is the top choice for backyard artificial grass in North America. We have created a premium landscaping turf using innovative technology, prioritizing realistic and durable yarn fibers that are perfect for outdoor living spaces.
PLAYGROUND AREA
KINDERGARTEN / RESIDENTIAL / COMMERCIAL
SGC's playground and play area system prioritizes children's safety, environmental concerns, and cost. We want children to play and exercise in a safe space! We also want to provide schools, parents, and commercial clients a cost effective, maintenance free, and environmentally friendly option!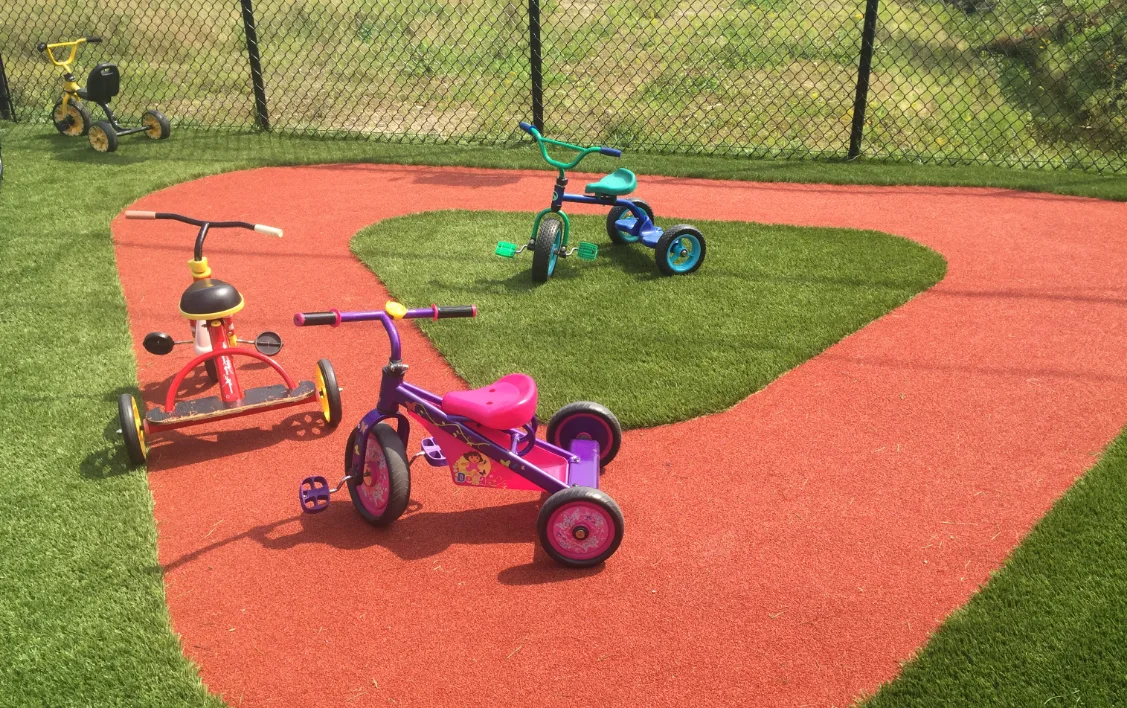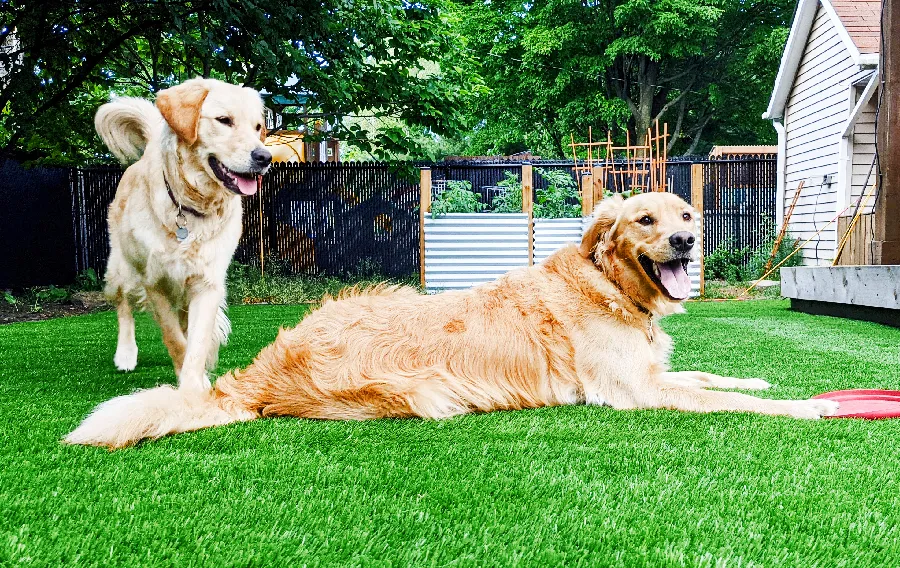 PET TURF ARTIFICIAL GRASS
RESIDENTIAL / COMMERCIAL
SGC's pet turf system is the best artificial grass for dogs and pets on the market! Our artificial grass yarn fibers have innovative technology in them that make them more resistant against pet traffic, digging, and harsh weather conditions. Each pet turf model has twice the amount of drainage holes.
PUTTING GREENS
RESIDENTIAL / COMMERCIAL
Enjoy your putting green space with our Polygreen model, designed with a 13 mm pile height and 40 oz density to replicate the natural look found at a golf club. This cost effective putting green model will last for years to come, maintaining it's fresh appearance.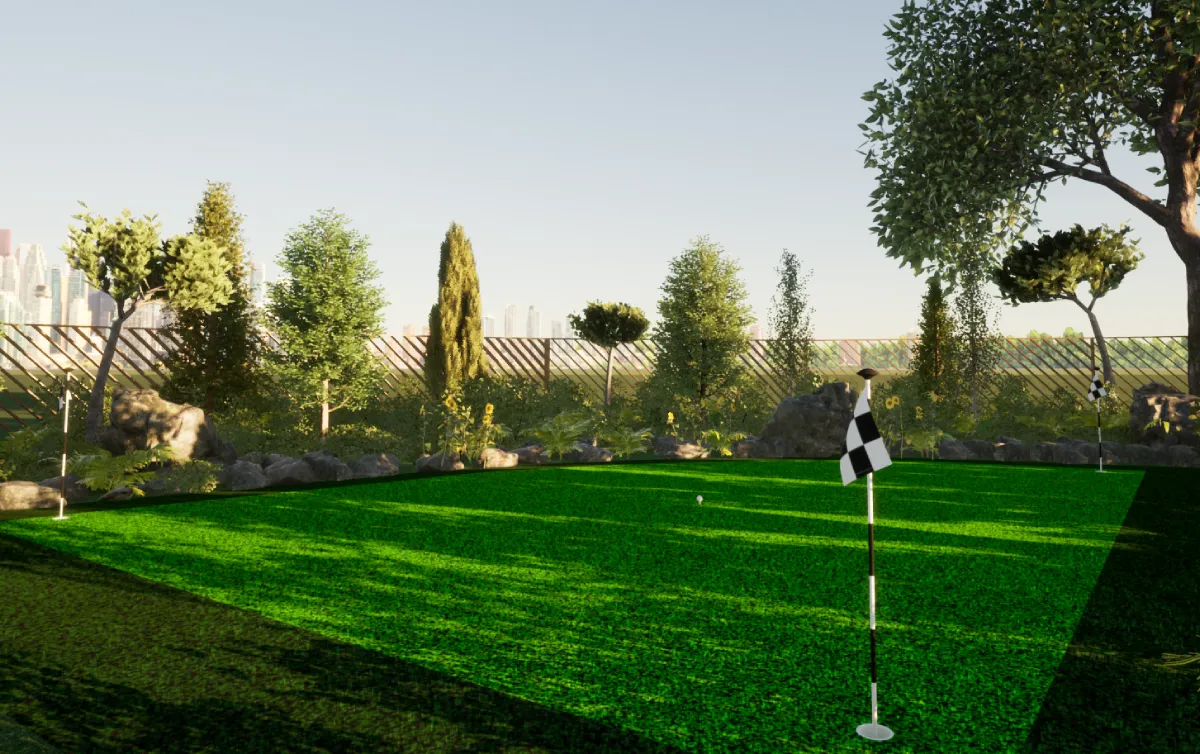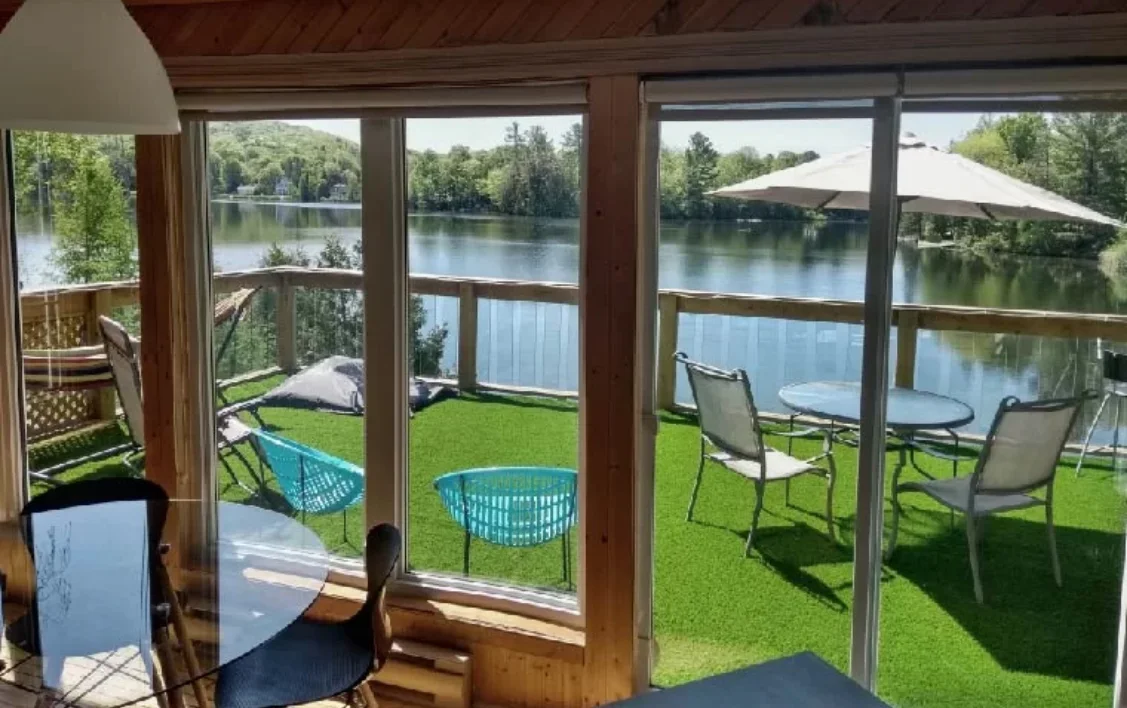 ROOFTOP & PENTHOUSE
RESIDENTIAL / COMMERCIAL
Enjoy your Artificial Grass for balcony, Rooftop & Penthouse by maximizing your square footage and making your outdoor living more attractive. SGC designs and distributes superior quality synthetic fibers that remain straight and more natural for years against traffic and winter conditions..
GYMS
RESIDENTIAL / COMMERCIAL
Our gym and crossfit artificial grass is the ideal choice as the fibers are designed specifically for athletes, providing a comfortable and safe work out space to achieve the best results. It's the perfect fit for all of your fitness needs.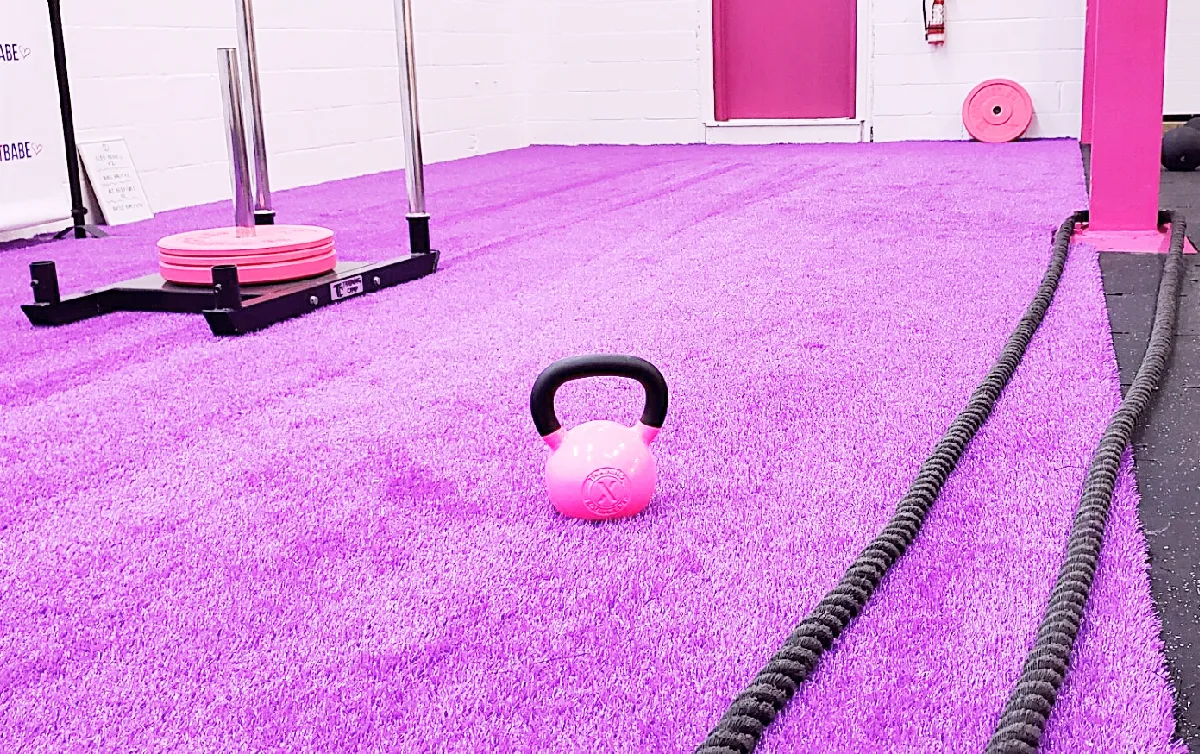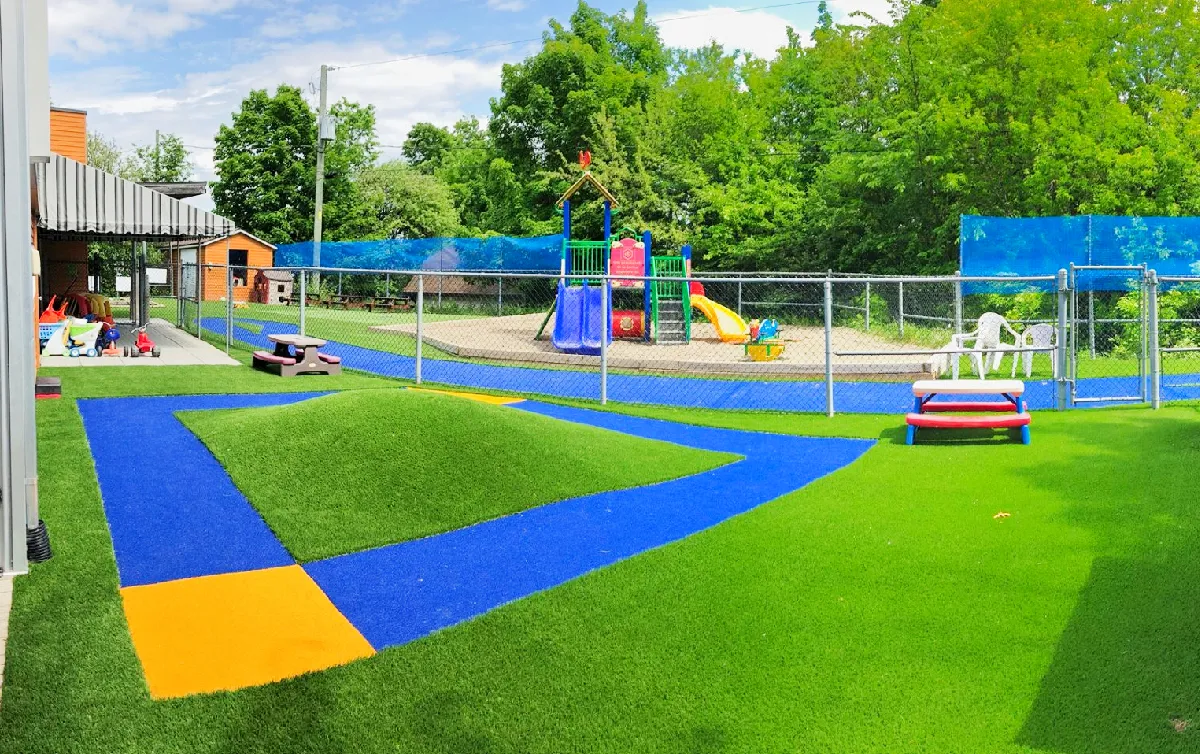 LOGOS & DESIGNS
RESIDENTIAL / COMMERCIAL / SCHOOL
Our Turf Design allows clients to personalize their outdoor space. These inserts are an aesthetically pleasing choice for any playground, daycare, kindergarten play area, or a child's outdoor area.
OFFICE & RENTALS
RESIDENTIAL / COMMERCIAL / PUBLIC
Our expertise in design and our large varieties of synthetic grass will transform your office space. Your office will become more dynamic, beautiful and comfortable for your employees and customers.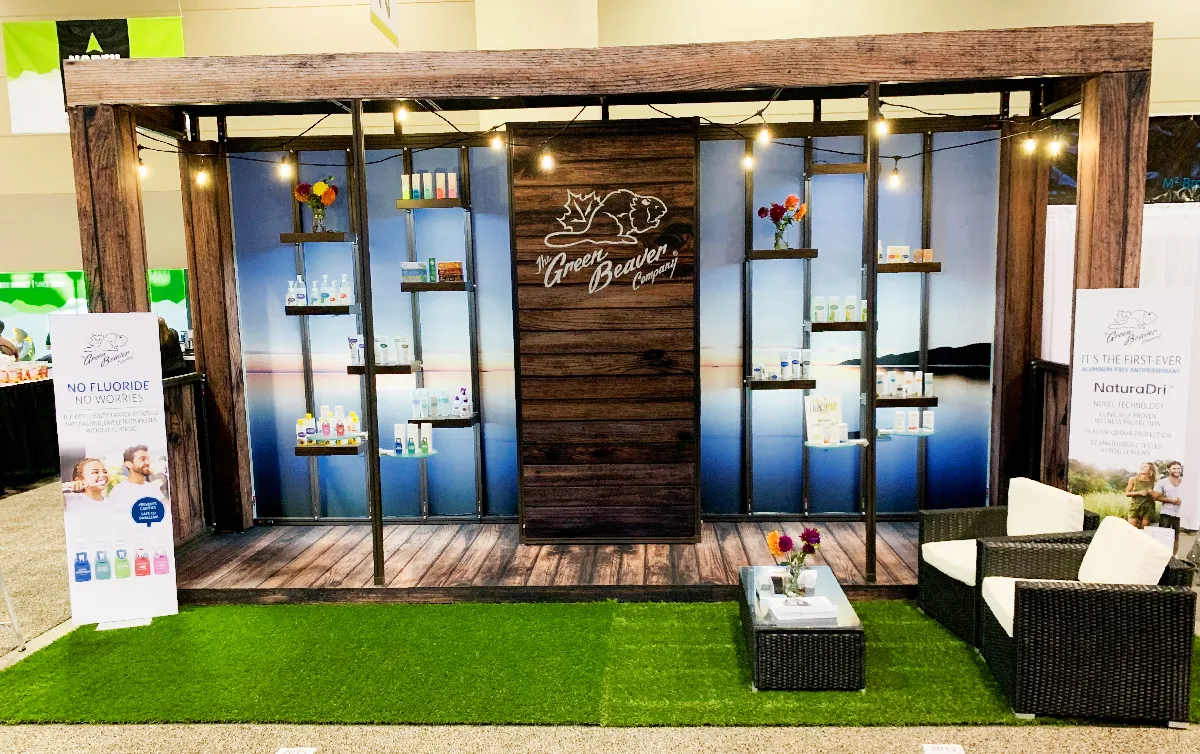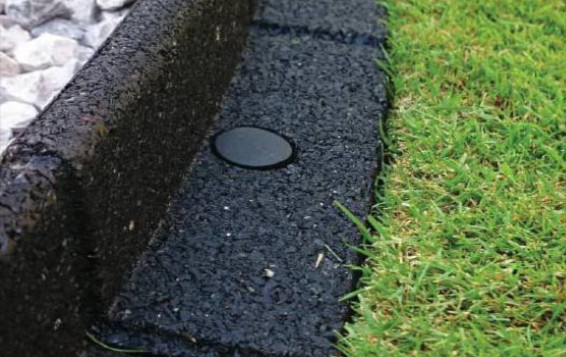 ACCESSORIES
RESIDENTIAL / COMMERCIAL / SCHOOL
SGC provides all of the highest quality of installation accessories for your artificial grass project. SGC is a one stop shop for all your installation accessories needs! We provide alseo comprehensive guides and tutorials helping you on how to Install Artificial Grass Perfectly Every Time.
ABSORPTION SURFACE
RESIDENTIAL / COMMERCIAL / SCHOOL
The Artificial Grass Shock Pad Ezpad is an underpad that absorbs and drains your synthetic grass. It was designed specifically for children safety on playground systems.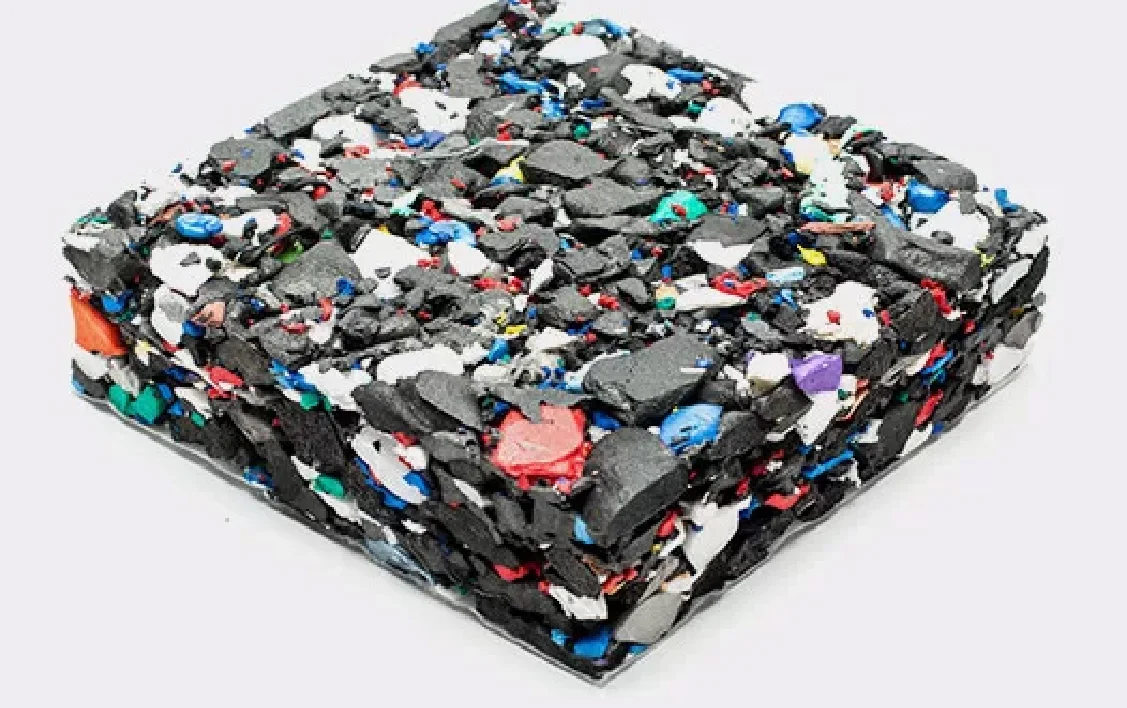 SYNTHETIC GRASS EZLAWN
Our Ezlawn artificial grass is ideal for balconies,
patios, decks, and various other indoor and outdoor spaces that need a green touch.
Ezlawn's superior quality fiber is resistant against UV rays, which retains this color for years to come. Furthermore, Ezlawn is free of any hazardous substances such as lead, which allows you to enjoy your installed artificial grass safely with every member of your family.
SGC is your best supplier of artificial grass, we offer a 10 year warranty for our Ezlawn artificial turf. If you need more than one roll for your project, you may easily join the two turf pieces together with our self-adhesive seaming tape.
The Perfect Lawn Series:
SUPERIOR QUALITY YARN FIBER
Durability, Comfort and Natural Look
A lot of Artificial Grass on the market have a flat fiber that is shinny over the sun and easier to become flat after years. SGC develop a traffic resistant yarn fibers shape such as :  V, W, S, Triple-U, Omega and much more. We call it the Perfect Lawn Series as these fiber are more durable, comfortable and natural looking. These innovative shapes allow the yarn fibers to remain straight for years to come against traffic and Canadian winter. You should order a sample box  to see the superior quality of our artificial grass Perfect Lawn Series. SGC provice the best artificial grass pricing for the best Quality.

W FIBER

TRIPLE-U FIBER

V FIBER

S FIBER