We offer the largest variety of colour grass products at the best price on the market for your events and commercial spaces. In fact, our shorter and longer coloured grass models are suitable for any type of application and venues such as offices, interior design, events, exhibitions, putting greens, playgrounds area and more. Order your samples online for the best quality of coloured artificial grass for your project or event. 
SGC offers competitive rates for artificial grass rentals and sales in Toronto, Ottawa, Montréal, Vancouver, Edmonton, Winnipeg, Saskatoon, Calgary and more! We ship all across Canada. We have partnered with leading event companies and figures over the years, ensuring each event was success. Our goal is to help you in creating a unique and unforgettable event that is within your budget but still looks fantastic!  
Festival in Calgary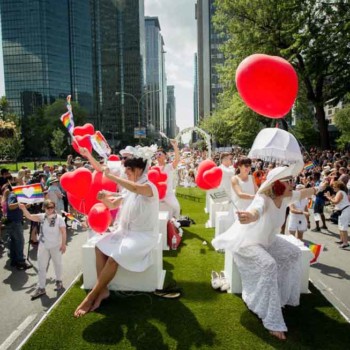 Montreal Museum of fine Arts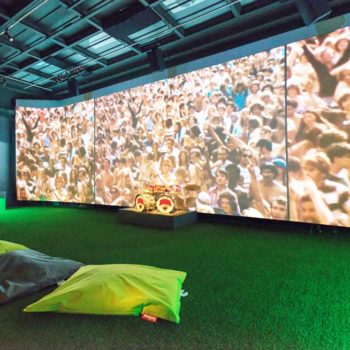 Corus Entertainment Toronto
Synthetic Grass for Office Spaces
Our expertise in design and our large varieties of synthetic grass will transform your office space. Your office will become more dynamic, beautiful and comfortable for your employees and customers. We've distributed our artificial grass to many large companies, franchises and headquarters all across Canada.
One of our clients, Ubisoft, worked with us because of our high quality and large variety of synthetic grass. We always offer our products at best prices on the market. We will turn your dream office space into a reality.
You may install your artificial grass onto your walls or floors or create your business logo using the artificial grass. Client have also laid out the synthetic turf indoors to make a nice relaxation area for themselves and their family.
Many made their office a more attractive workplace by building a putting green space for their employees. There are always new ways to revamp your office with our products. Please don't hesitate to share your ideas with our team so that we may help you to build your dream office.