Playground System Products
Artificial Grass for Playgrounds, Play area, Daycare, Park and Schools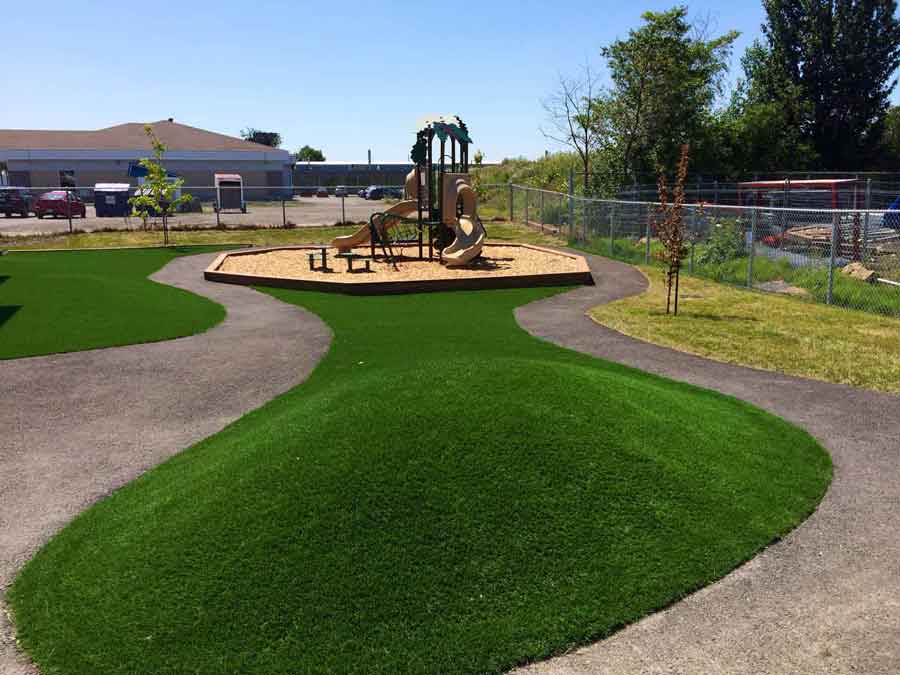 SGC's playground and play area system prioritizes children's safety, environmental concerns, and cost. In fact, here at SGC, we want children to play and exercise in a safe space! We also want to provide schools, parents, and commercial clients a cost effective, maintenance free, and environmentally friendly option! This can all be achieved with our playground and play area system.
Seamless Safety 
The safety of children is our #1 priority. We recommend artificial turf models with comfortable, soft yarn fibres as this feature will ensure that the child's play experience will be very enjoyable.
Our PerfectLawn Series is non-toxic and lead free. The construction of our PerfectLawn series guarantees that young children will not be able to pull out and consume any of the yarn fibers. Furthermore, the colors are embedded into the fiber preventing any possible leakage from occurring.
We recommend accompanying our PerfectLawn Series with our PerfectLawn Accessories. More specifically, our Shock Pad or Soft Ezpad. Our Shock Pad is a premium commercial grade, certified absorption surface that reduces the impact of a fall. Our Soft Ezpad is a soft cushion that creates a more comfortable play experience in residential play areas.
Cost Effective, Maintenance Free Benefits, Environmentally Friendly 
Here at SGC, we offer competitive pricing as we're a wholesale distributor. We, also, want to achieve our clients' outdoor living aspirations by adhering to their budget. This is why our prices are the best on the market!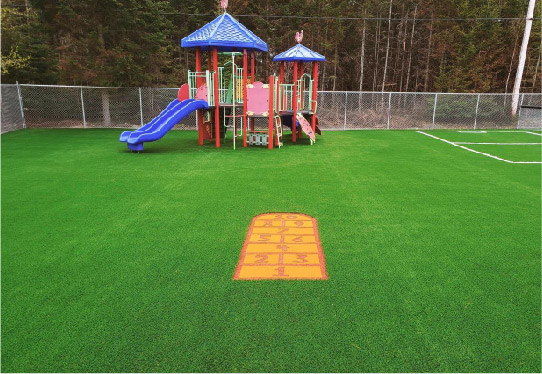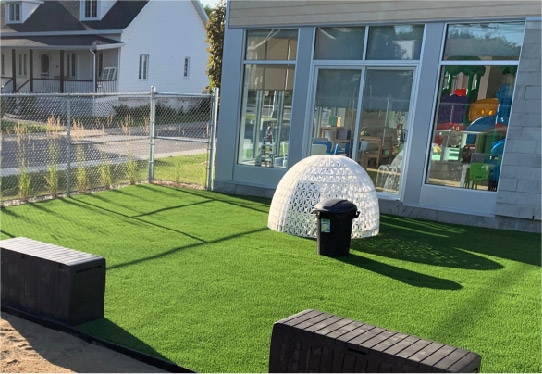 The maintenance free benefits of artificial grass guarantees that residential and commercial clients will save money in the long term. Our clients will no longer need to invest in expensive, toxic lawn treatments. Homes and schools will be able to conserve water. Most importantly, both parents and schools will be able to use the time saved from maintaining their outdoor living space by spending it with their children.
If you're interested in our playground and play area system then look no further! SGC representatives would be more than happy to assist you, please contact us at our toll free number: 1-877-333-7081or via email: info@sgcproducts.ca

Shock Pad – Absorption and Draining Surface
The Ezpad is an absorption surface for playgrounds and sports fields. This underpad has a shape of a puzzle which makes it easy to install under the synthetic grass. It is made to reduce the risk of injuries and to keep the field dry with an effective drainage. The shock pad Ezpad also respects the international criteria. For more information, please contact us at info@sgcproducts.com