Gym & CrossFit Artificial Grass
Our gym and crossfit artificial grass is the ideal choice as the fibers are designed specifically for the athletes, providing a comfortable work out space to achieve the best results. Additionally, our Polyblend models are the most cost-effective on the market with a variety of colours to choose from our catalogue. As for these gym turf types, they have a pile height of 30 mm as well 40 oz in density. In fact, it's the perfect fit for all of your fitness needs such as competitive sports, CrossFit sets, agility drills, high-intensity cardio, weight sled workouts, and more.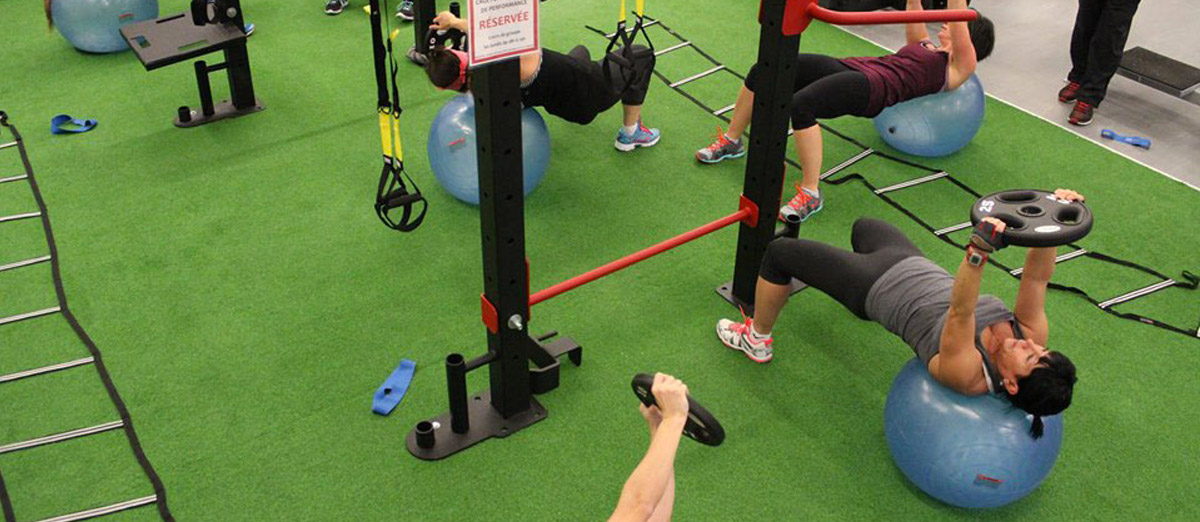 Where are we located?
We've serviced multiple gyms all across Canada including ones in Vancouver, Toronto, Edmonton, etc. We would be more than happy to help you create the perfect atmosphere for your gym. Also, please feel free to send us your measurements to: info@sgcproducts.com