Our PerfectLawn Series is the BEST landscaping turf in North America for outdoor living spaces. The appearance, yarn fiber technology, and maintenance free benefits make it the #1 choice for homeowners, contractors, and commercial companies.

Landscaping Turf – Perfect Lawn Series ™
Our PerfectLawn Series is the best brand of landscaping turf in North America. SGC has developed premium artificial grass varieties utilizing innovative technology that prioritizes realistic, yet durable yarn fibers for outdoor living spaces. SGC PerfectLawn Series guarantees that our artificial grass is practical with its maintenance free features and beautiful with its realistic yarn fibers.
Appearance
Here at SGC, we understand the importance of creating a realistic appearance for artificial grass. North American consumers prioritize not only practicality but also the overall aesthetic of a product. We devoted time and energy in creating a large variety of artificial turf models that mimic the appearance of natural grass to perfection! Our series expands the possibilities for beautiful, realistic outdoor living spaces.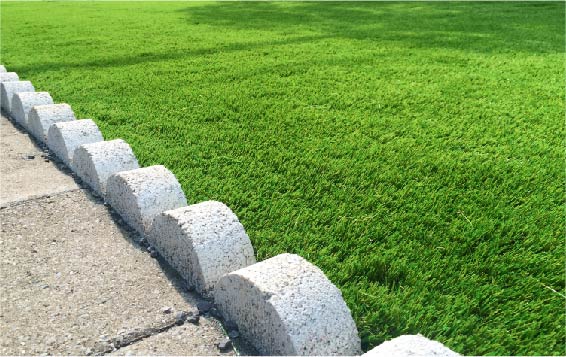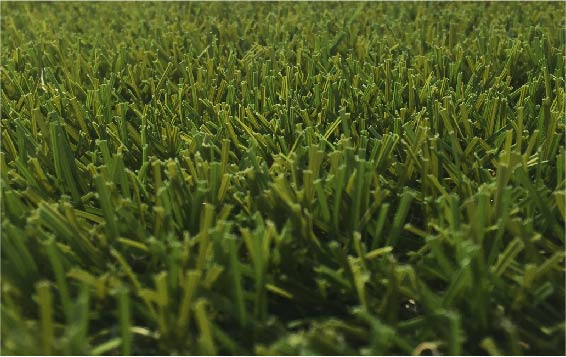 Yarn Technology
Our PerfectLawn Series is extremely durable due to our exclusive yarn fiber technology. Each fiber is cut in a specific shape depending on its length and the model's overall density. These shapes: W, S, V, C, ensure that your artificial grass will withstand traffic and harsh weather conditions. Furthermore, these shapes allow fibers to easily retain a straight form. We guarantee that our artificial grass models will last long after its warranty!
Maintenance Free Benefits
SGC PerfectLawn Series has a multitude of maintenance free benefits. Our artificial grass is non-toxic, lead free, and UV resistant. This means that our artificial grass models' colour schemes will remain beautiful and vibrant for a very long time. Furthermore, there is no need to use toxic lawn treatments with our artificial grass. There's no need to mow or water these models.