Ezfence Composite fence panels
With their sophisticated appearance and flexibility, EZfence Fence Boards are the best maintenance-free option on the market today in the United States.

Our low-maintenance EzFence privacy panels improve outdoor living space. Available for all budgets and aesthetics. The greatest fence panels in the US for homes and businesses, Ezfence combines an elegant wood, timeless design with PVC and composite material advantages.
UV resistant
Solid Profile
Scalloped profile
| COLLECTION | PRICE | CORE | FINISH | Profile | WARRANTY | SCRATCH | UV RESISTANT | Available colors |
| --- | --- | --- | --- | --- | --- | --- | --- | --- |
| | | Foamed PVC | Polymer | | Lifetime | | | 5 colors |
| | | Composite reinforced hollow decking with a performance film | Brushed & 100% HDPE | | 25 Years | | | 4 colors |
| | | Solid Composite with a high performance film | 100% HDPE | | 25 Years | | | 8 colors |
| | | Composite reinforced hollow decking | Brushed and heated composite | | 20 Years | | | 4 colors |
| | | Composite hollow decking | Composite | | 10 Years | | | 3 colors |
Looking for the best posts for fences?
We have high strength aluminum posts with the most durable finish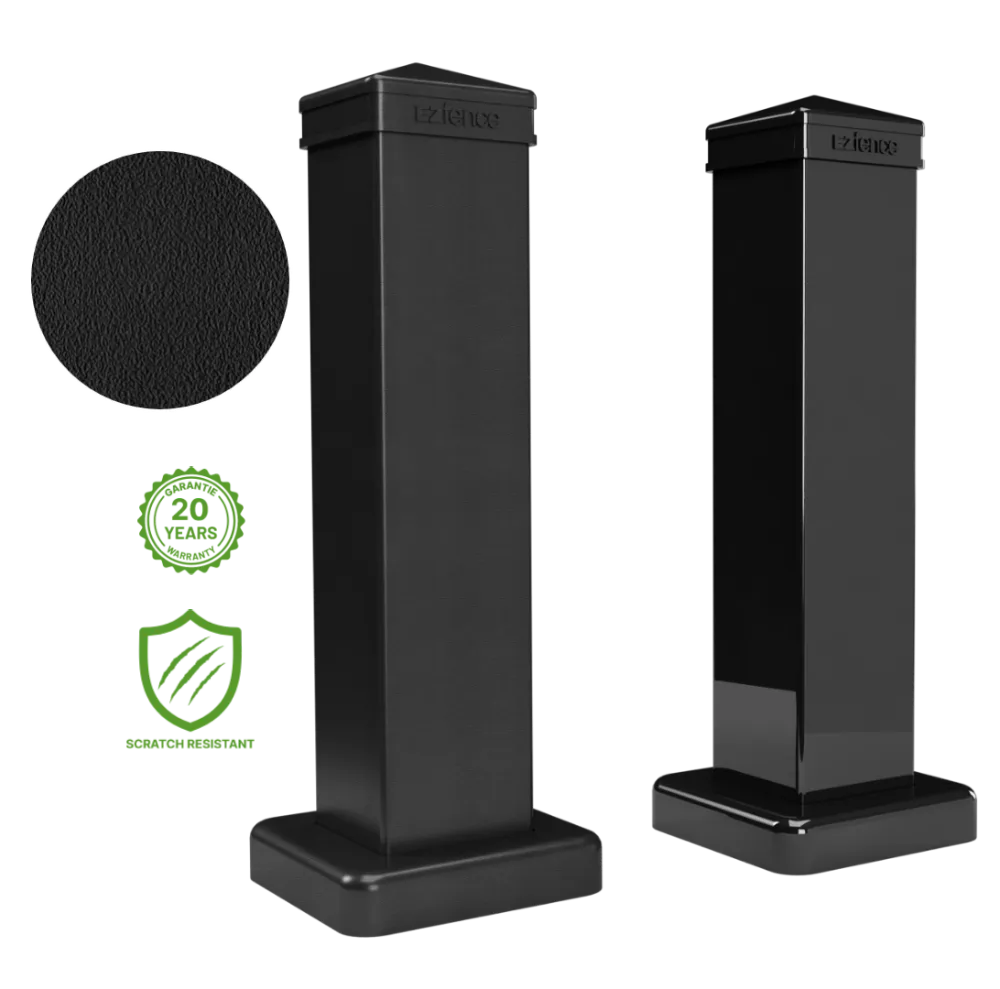 PREMIUM BLACK
ALUMINIUM FRAME
Thick commercial grade aluminum
with Eggshell black finish
Up to 8 feet in height ( above ground )
20-Year warranty against flaking and fading
Better scratch resistance
BLACK CHROME
ALUMINIUM FRAME
Thick commercial grade aluminium
with high gloss black finish
Up to 8 feet in height (above ground)
10-year warranty against flaking and fading
Our composite fence panels are simple and easy to build with
horizontal or vertical
board configurations.
You may go horizontal or vertical. Our composite wood fence boards may be installed in either direction, so you can build your patio with durability and style.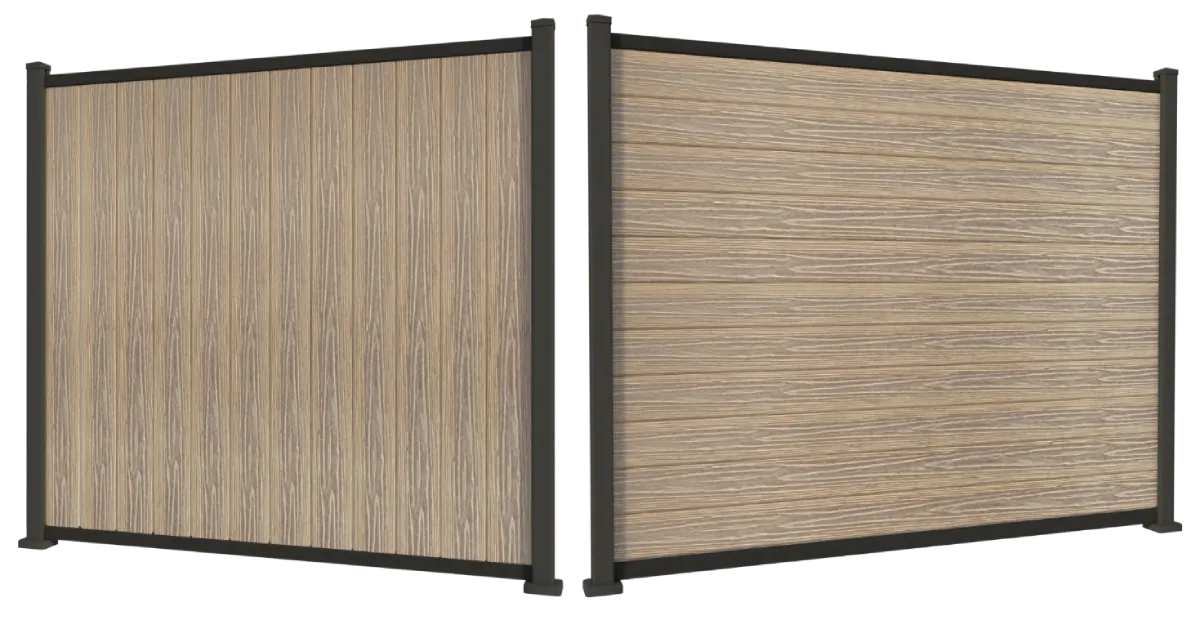 Fence Panels with
Black Aluminum Top Board Molding
Decorate your fence panels with Aluminum top Molding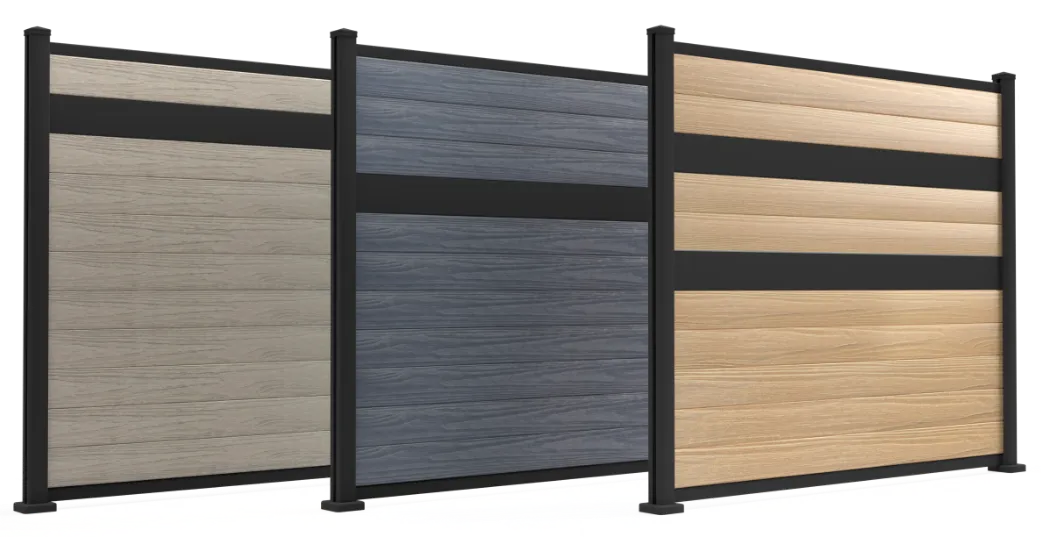 Adds a touch of sophistication to your composite or PVC fence
Decorative fence topper and Lattices Panels
Select from ten various designs of creative screens to complement your composite fence panel.
With our 10 stunning types of decorative trim, screen, and lattice panels, your composite fence panels will look even better. Each Screen is composed of robust aluminum with a black premium finish, adding depth, texture, and complex patterns for a spectacular aesthetic impression.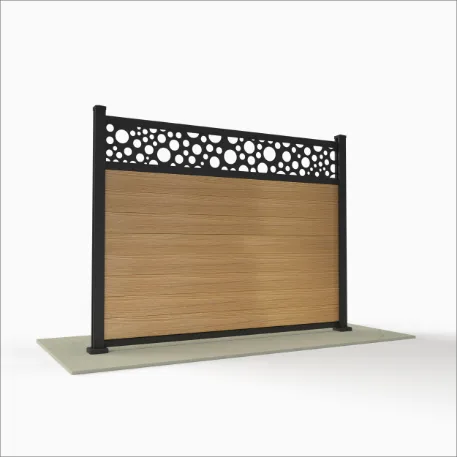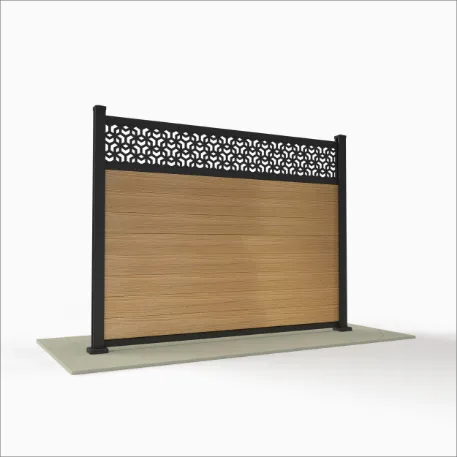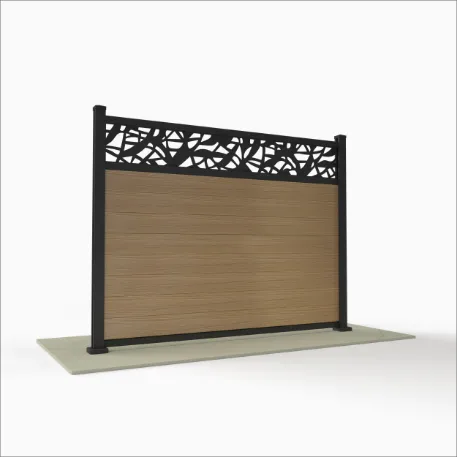 Explore our collection right now to discover the perfect design for your outdoor.
Aluminum Fence Panels
Elegant and resilient Aluminum black Fence Panels for a contemporary and secure outdoor setting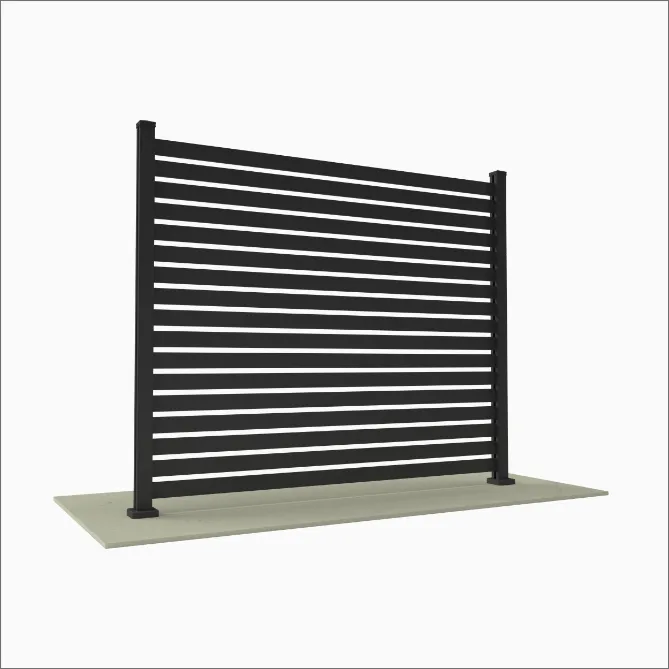 Using our black Aluminum Slat Fence Panels, you can design a contemporary outdoor space. These durable aluminum panels are made from premium black aluminium, ensuring a long-lasting solution for your property while also enhancing its privacy and security.
Louver fence panels & shutters
With our Louver Fence Shutters, you can make your outdoor place private and stylish.
These hybrid louvered fence provide the ideal balance of privacy and flexibility, allowing you to create a peaceful retreat or open up your area to take in the view. Our shutters are durable and simple to operate, making them ideal for any outdoor space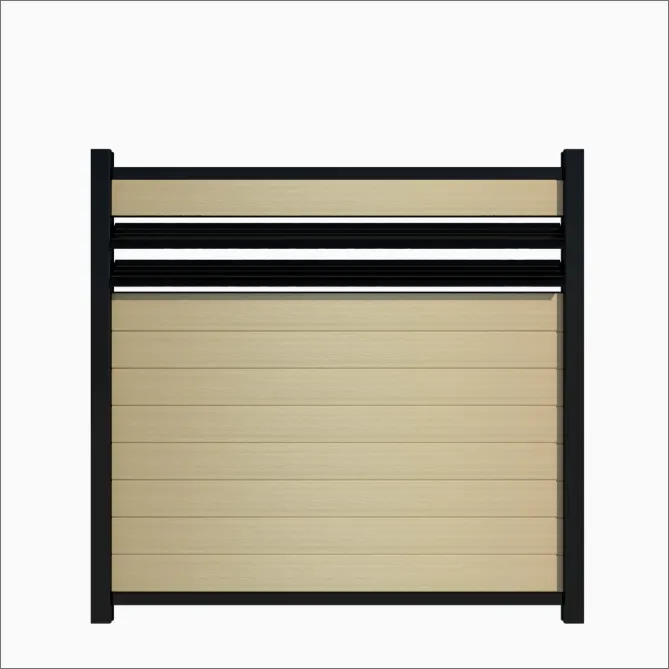 Composite fence gate for Stylish Entryways
Enhance Your Privacy fences with Our Easy-to-Install Gate for fences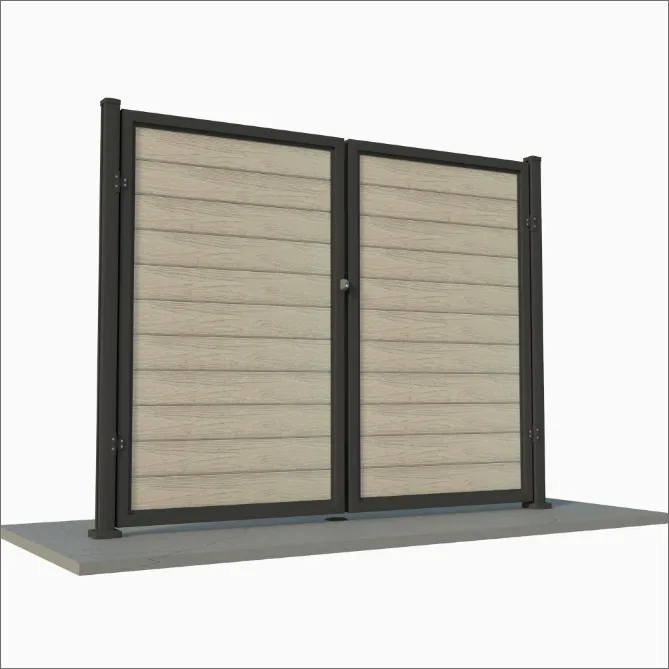 With our composite gate systems, you can enjoy the lovely wood grain as well as the toughness and strength of our aluminum posts. Our gate systems, which come in a variety of sizes and styles, are the perfect addition to your outdoor space because they make a beautiful and safe entryway.
Our Ezled led spots will light up your Exterior.
Upgrade your fence with this easy-to-install Ezled
The components of the Ezled LED lighting system are strong enough to withstand the elements for many years of service. Safely illuminate your composite fence and take joy in your new long-lasting, aesthetically pleasing backyard.