Your composite Privacy Screen for
Exterior & Backyard

Our Privacy Screen Design series is the ideal improvement from pressure treated wood since it is not only cost-effective but also requires little to no maintainance! Our uniform color range lets our clients treat their private fences like they would a new sheet. Our composite boards don't need to be stained or painted! This privacy panel series comes with a ten-year warranty. Our Design series works with our aluminum frame, gate, and LED systems. You may customize your fence with our aluminum louver panels, borders, lattice patterns, and more.
Available colours for your EZfence privacy panels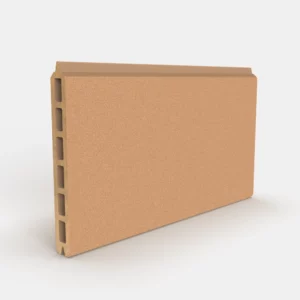 SAND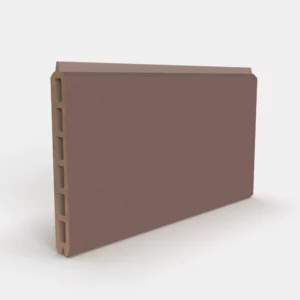 DARK COFFEE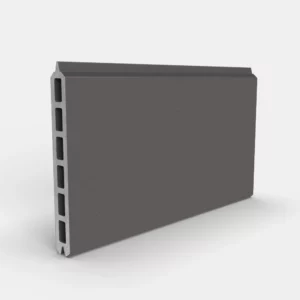 CHARCOAL
Starting at $499 / Panel (6.5'L X 6′H)
The fences from the EZFENCE DESIGN series are an affordable, long-lasting, and low-maintenance option. It has a sandblasted finish, so there's no wood texture visible, and it comes in three colors (Dark Coffee, Sand, and Charcoal).
Ezfence Design Specifications:
Entry Level Composite Fence
Color Range: Sand, Dark Coffee, Charcoal
Benefits: maintenance-free, no painting required
Finish: Uniform colour
Length: 203cm / 80″
Thickness: 19mm / 0.75″
Height: 152mm / 6″
Weight: 11.40lbs per board
Panel Length: 6.5LF
Panel Height: 2FT to 8FT
Compatible with all our EZFENCE accessories
Warranty: 10 years
EZfence Design: Low Cost fence panels

Our starting product line consists of a simple fence design. It's the best replacement for a wooden fence because it doesn't require any upkeep and costs less than any other option.
Our aluminum framing, gate, and LED system are all compatible with these models. Chrome and premium aluminum finishes are offered.
These boards are 10 years guaranteed and 6 feet in length.
Download our installation manual which includes all methods of our composite fence posts mounting.
FENCE IDEAS AND ACCESSORIES