Ezdeck – Best Composite Decking in the GTA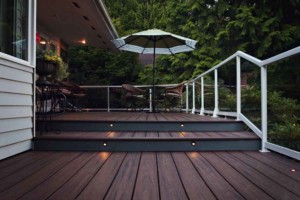 Everyone wants a maintenance-free deck that once it is installed, you do absolutely nothing and it will stay in perfect condition. SGC Synthetic grass and composite has brought the composite deck to the GTA. We designed a composite building material that is made to sustain the temperature and frequent use, which is the Composite Decking Ezdeck.
Compared to wood, a composite deck will never rot out and is likely to outlive the homeowner. In short, no special care or maintenance over the years. This is a huge factor in areas with a long rainy season where wood products are prone to rot, or where other climatic features shorten the life span of wood decks.
The composite decking system with SGC was built with the customer in mind. The series is broken into 5 series to assist with various budgets. The 5 series are called toEzdeck Design, Ezdeck Natural, Ezdeck Natural+, Ezdeck Elite and Ezdeck Premium.
The 5 series were brought to Ontario and we are happy to announce that they are available in the GTA.
 Entry level- The Ezdeck Design
This is a entry level product that appears as real wood with the wood grain appearance. Each board is reversible to add design to your personal deck. These boards are reinforced with a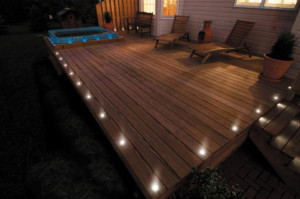 shellprotection layer and they are reversible. This is for the customer that has a tight budget and would like an inexpensive alternative. The boards are available in 3 colors.
Mid Level -The Ezdeck Natural
This is a mid level product that has deep wood grain embossing and has more of a realistic look to it. In addition, the boards are reinforced with a protection layer and they are also reversible. The board size is wider than the Design model. The boards are available in 4 colors.
Top level- The Ezdeck Elite
Our Ezdeck Elite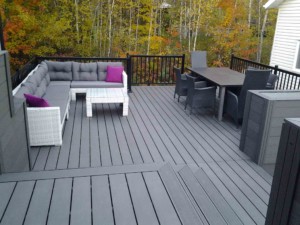 is the most popular and the best sellers on the market. In fact, these boards have the most realistic look due to the deep embossing which gives it a realistic aesthetic. There is a protection layer that is thicker, therefore, its preventative against stains, scratches, mould and moisture.Also, the shell protection is 1.5 mm in thickness and the largest of the 3 types. The boards are available in 20 colors.
Accessories available
Here at SGC, we understand that a deck will not look complete with regular building accessories. Therefore, we have created all the accessories you'll need.  Accessories such as colors screws to match your decking color, EZled lighting, invisible clips, finishing boards and fascia's and much more.
Finally, We now have a showroom in the GTA located in Mississauga, ON.  This showroom showcases our EzDeck decking products with a live demo and samples. Feel free to stop by at anytime, our address is 1645 Sismet Rd Mississauga ON