Pet Turf, eco-Friendly Artificial Grass
For Dogs and Cats.
PerfectLawn Series
If you're looking for a pet turf system, go no further than SGC. Our synthetic grass yarn fibers are enhanced with cutting-edge technology that makes them resistant to wear and tear from pets, digging, and extreme climates. Each kind of pet grass has double the standard number of drain holes. Polyurethane backings are the first choice in our pet turf system because of their superior resistance to pet urine.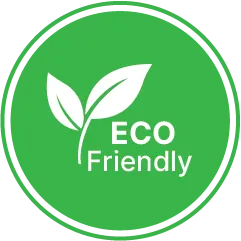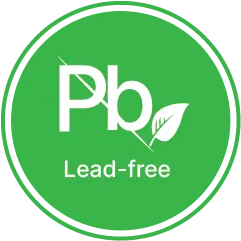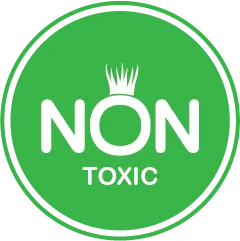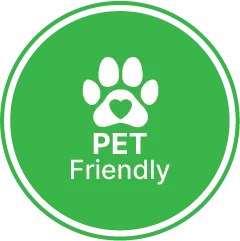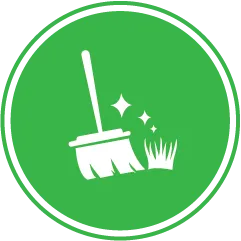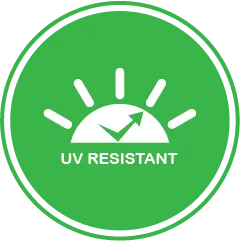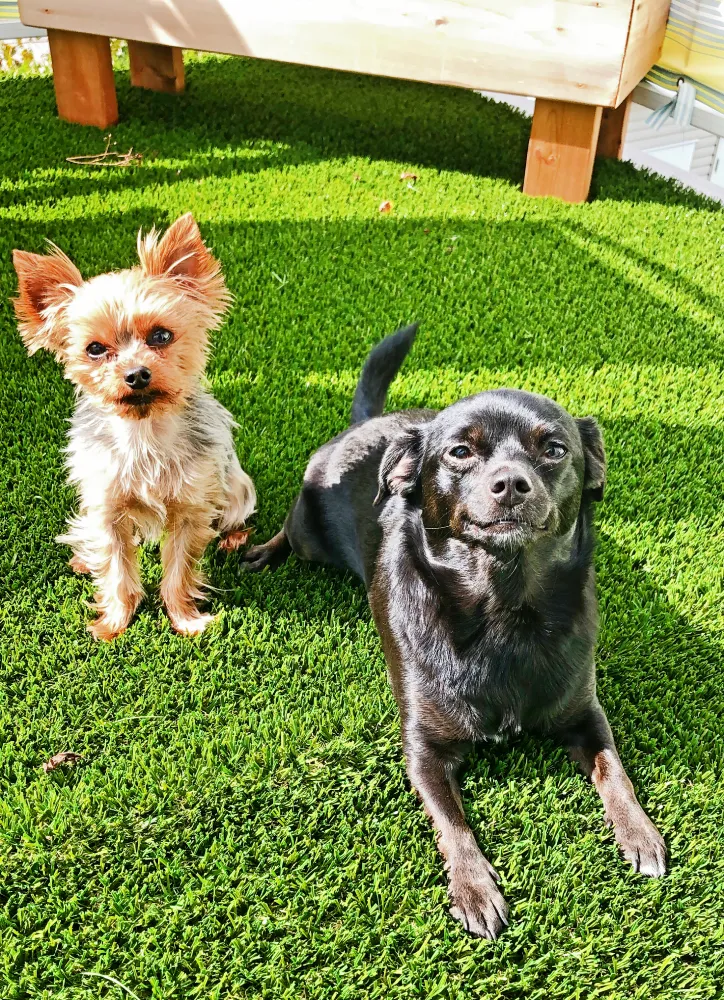 Why using our pet turf ?
Easy to Clean
Eliminates odor with effective drainage
Resistant to traffic and digging
Always green and clean
Your pet will love it
When you have animals and wild grass, it can be hard to keep your yard clean and neat. When it rains, mud can build up on your pets' paws, and animals can dig holes that make the job even harder. At SGC, we understand these worries and have come up with a great answer for pet owners: fake pet grass. Our fake grass for dogs has better ventilation, which makes it easy for pee to drain and gets rid of smells. Our pet turf synthetic grass is the best way to keep your yard clean and fresh because it has 4 times as many openings as other fake grass for dogs.
The fast drainage system lets the wet grass dry quickly, so your pets' paws don't soak up water they don't need to and your house doesn't get wet. Just use a water hose to clean the grass. With our plastic turf, pet smells and burned grass from pets will soon be a thing of the past.
Can pets play safely on synthetic turf?
Our Artificial grass requires no fertilizer or pesticides which could affect the health of your pets. In addition, all our products is nontoxic and your animals will not be harmed.  Since the synthetic turf is hypoallergenic and antimicrobial, chances of catching insects (fleas, ticks) are almost nil. You'll love your artificial pet turf by its beauty and softness on your feet and for your pets paws.
Is artificial grass harmful or irritating to dogs?
Our synthetic grass doesn't need the use of fertilizers or pesticides, making it a safe option for your pets. All of our products are 100% safe for your furry friends. The synthetic grass is hypoallergenic and antimicrobial, so it won't attract or support insects like fleas or ticks. The plush texture of fake pet grass underfoot will be appreciated by both you and your pet.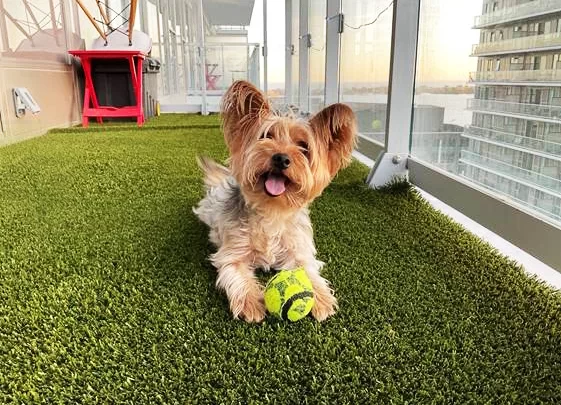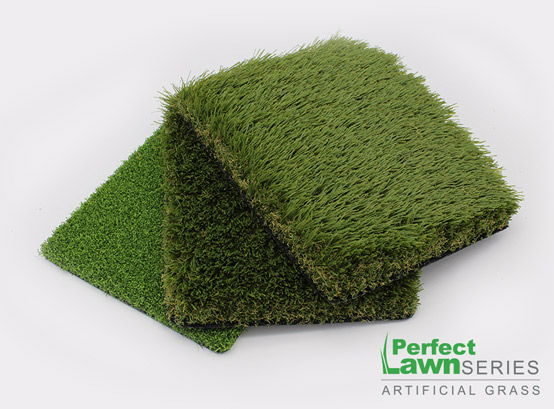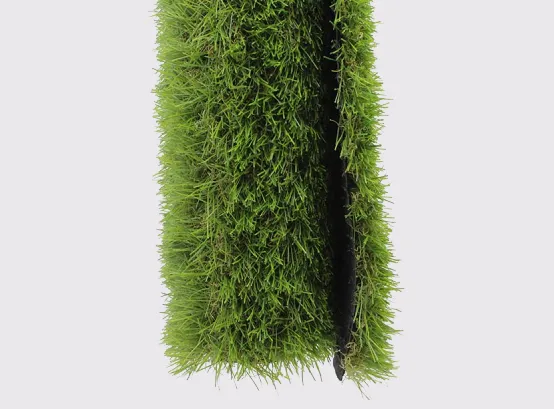 PerfectLawn Accessories
Our PerfectLawn Accessories are made to go with our pet turf systems. We offer a pet-friendly antibacterial filler and deodorizer that ends germs and gets rid of smells.
Zeolite
Our Zeolite is an infill that comes in granular form and functions as a moisture absorber and odor neutralizer by inhibiting the biological process that turns ammonium into gas. It is a natural mineral that comes from volcanoes and is not harmful in any way.
Pet Deodorizer
Our PE-51 Cleaner & Deodorizer stops the production of hydrogen sulfide, sometimes known as the odor of rotten eggs that is left behind by pet urine residue. It has been tested and shown to be free of salmonella, and it is composed of active bacteria that are fully natural and do not cause disease or problems for your pets.
BEST ARTIFICIAL GRASS FOR DOGS AND CATS
Contact us today to learn more about our artificial grass services in Illinois, Indiana, Ohio, Michigan, California, Arizona, Nevada, New York, New Jersey, Pennsylvania, Texas, Florida, Georgia and All US Provinces.