Alexandre was a student like any other finishing high school looking to make more pocket money after a hard summer mowing the lawns of all the neighbors down the street from his parents. While on vacation with his grandparents in Florida, he discovered for the first time "synthetic turf" or more commonly known in the United States as "astro turf". Amazed by the natural aspect of the new models of synthetic grass, he could not wait to arrive home and research more on it in Canada.
Back to Quebec..
He searched for all the information he could find on synthetic turf and the new models he had seen while traveling with very natural appearances. It was in Montreal that an entrepreneur finally agreed to give him his scraps from a soccer sports field project on the condition that he would buy him a full roll of grass. Keeping these few pieces in his car and not having enough to complete a full backyard he decides to transform his pieces of grass into car mats.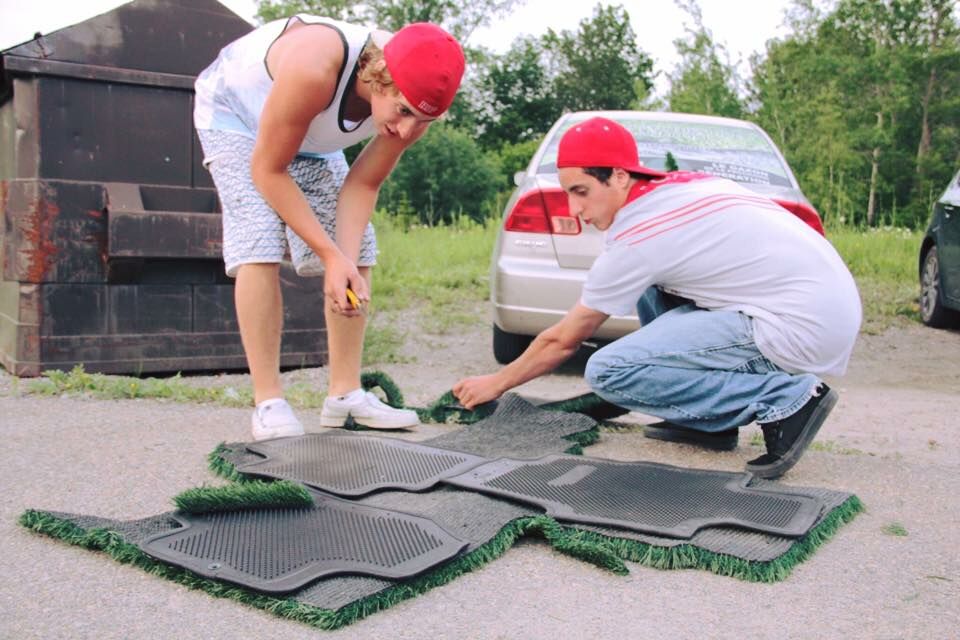 The new trend became a hit with friends and family. All of the proceeds allowed him to respect his promise of buying his first roll and have his first business cards printed. With his hands full, from the basement of his parents, prospecting was more challenging than expected. We have to understand that ten years ago, people were more or less familiar with synthetic turf, even today many people still think that it is a carpet of a funny green looking color with very short fibers like at your next door mini-put.
The young now college student therefore begins to think and wonders why he was originally interested in modern synthetic turf with a natural appearance? The answer was simple, he no longer wanted to mow his neighbors' lawns, and wanted to spend more time with his friends and enjoy life.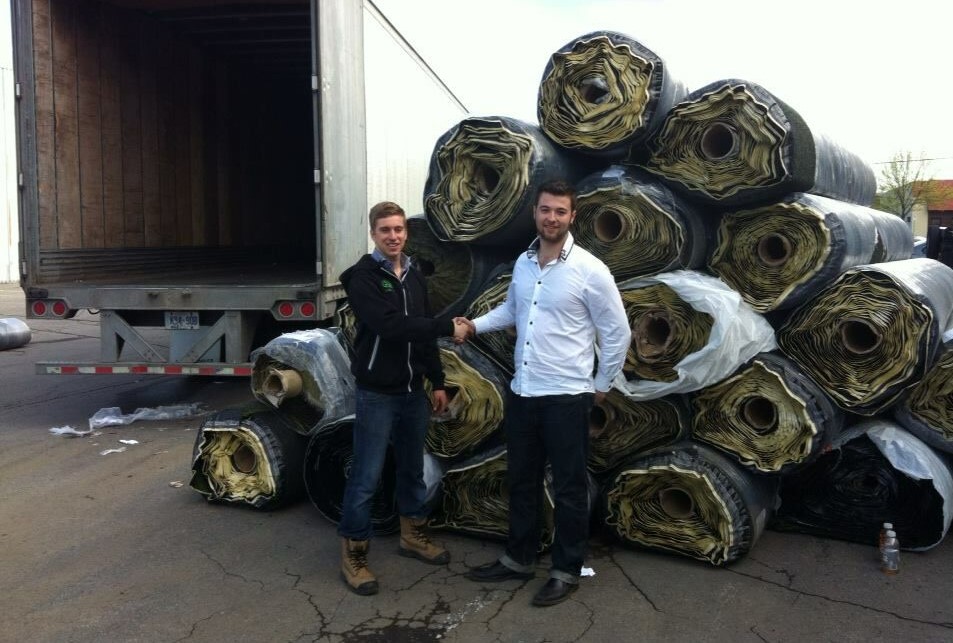 Starting a business..
Alexandre therefore launched a promotion; he offered his customers to purchase their lawnmower if they agreed to replace their natural grass with synthetic grass. One contract, two contracts, one thing leading to another, the team grew and the rolls kept multiplying. He used the lawnmowers as currency exchange for other tools to perform installations at his customers' homes.
His college management program allowed him to develop his skills as an entrepreneur and instead of applying his homework to imaginary businesses, he applies all his school work to his new business. Now with a new website built by his classmates and new strategies reviewed in his marketing courses. The local news was curious to know more about this young man with a backyard full of rolls and lawnmowers driven to conquer the artificial turf field.
The flourishing company and Alexandre with his plate full, he decides to offer his two best employees to become his partners. As there is strength in unity, Stéphane becomes the head of logistics for installation, Maxime the top sales representative and Alexandre concentrates his efforts in strategy planning, together they continued to move the company forward. Over time, the idea of ​​leaving the installation aside and becoming a distributor materialized.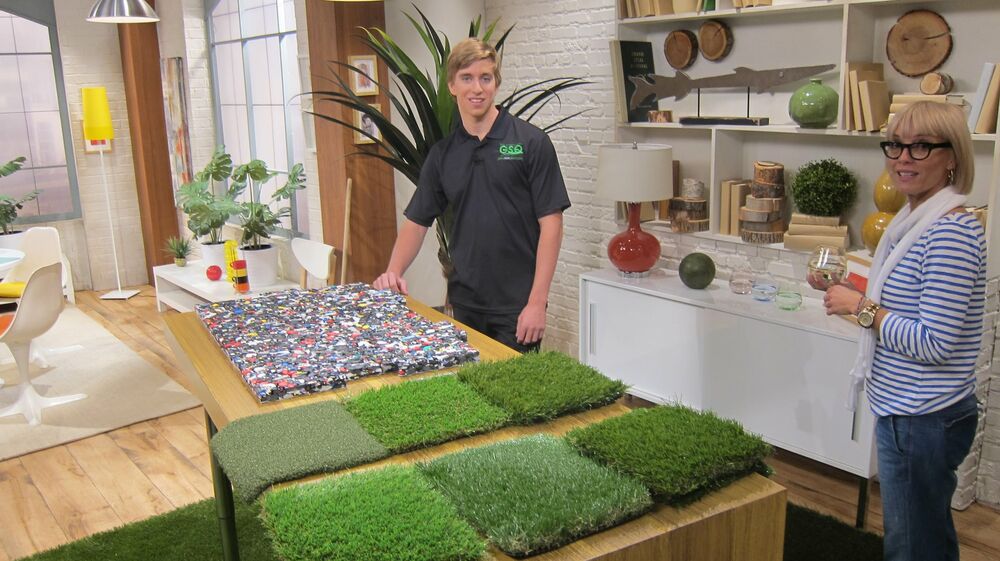 As demand for maintenance-free products is greater, new products are being added thanks to university grants. Little by little, the distribution center in Quebec City grew and new products were added. Like in the early days of the company, where people wanted to ditch their lawn mowers, now people wanted to ditch their power sanders and brushes so they did not have to sand and repaint or re-stain their deck. GSQ Gazon Synthétique Québec started selling composite wood and PVC to build Ezdeck decks.
To match its terraces, Gazon Synthétique Québec decided to create a simple system of fencing made of composite or PVC panels with weather-resistant aluminum posts that meets the needs of customers. It is for customers in large cities wishing to transform their concrete balconies into a stylish space that the easy-to-install Ezclip tiles of either composite, rock and or sod were invented. Now customers can enjoy quality mini-putts in the backyards, turf solutions for dog parks, stylish privacy panels around swimming pools or terraces, daycare centers with colorful fields suitable kids, adapted gyms for new sports, sports fields adapted to athlete falls… and much more.
The market developing elsewhere in the province GSQ opened a new sales office in the city of Montreal. The next step was to serve the English-speaking provinces of Canada with "SGC Synthetic Grass and Composite". In 2017, after periods of prospection, the first sales office in Ontario opened its doors and at the end of 2018 the first SGC distribution center was opened in Mississauga.
Today in 2021, among the company's new challenges was to reduce customer wait times in Western Canada and provide better service. That is why SGC Synthetic Grass and Composite decided to open an office for sales and returns in British Columbia by the end of March 2021.