Artificial Grass Custom Logo – Costum Turf Logo
Perfect Turf Design by SGC
Our Turf Design allows clients to personalize their outdoor space. These inserts are an aesthetically pleasing choice for any playground, daycare, kindergarten play area, or a child's outdoor area. The install is very straightforward. Simply cut the grass in the shape of the insert, create a subbase, and nail the piece onto the subbase.
Our custom turf logo designs save our clients yearly labour and paint costs. Furthermore, this maintenance free, long lasting solution livens up any play area. SGC offers a large selection of characters.
Each piece is quite durable and resistant so children will not be able to pull out the fibers. Our custom logo design pieces are lead free. The colour is embedded into the fiber itself. Finally, the piece comes with a 10 year warranty, but the longevity of artificial turf can last anywhere from 20-25 years.
Benefits:
Easy to install
Durable and resistant
Unique and creative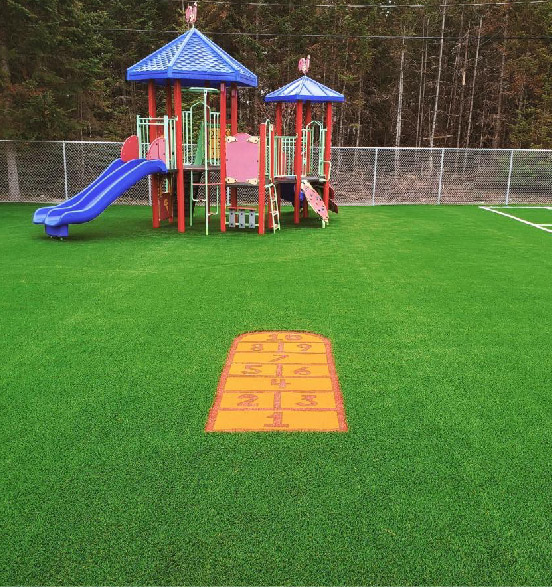 Step 2 :
Tell us the logo measurements