Composite Patio Ezdeck Natural
The luxurious wood grain texture, tropical colour selection, and deep embossing of our Natural series enhance and beautify any outdoor living space! These composite boards mimic pressure treated wood to perfection while also providing maintenance-free benefits! Our reinforced composite boards are moisture, mildew, and scratch resistant. Our boards do not require any painting or restaining. This series comes with a 20 year warranty.
Enhance your deck with our EzDeck accessories including our complete LED lighting system, rain protection and joist protection system, as well as our hardware system.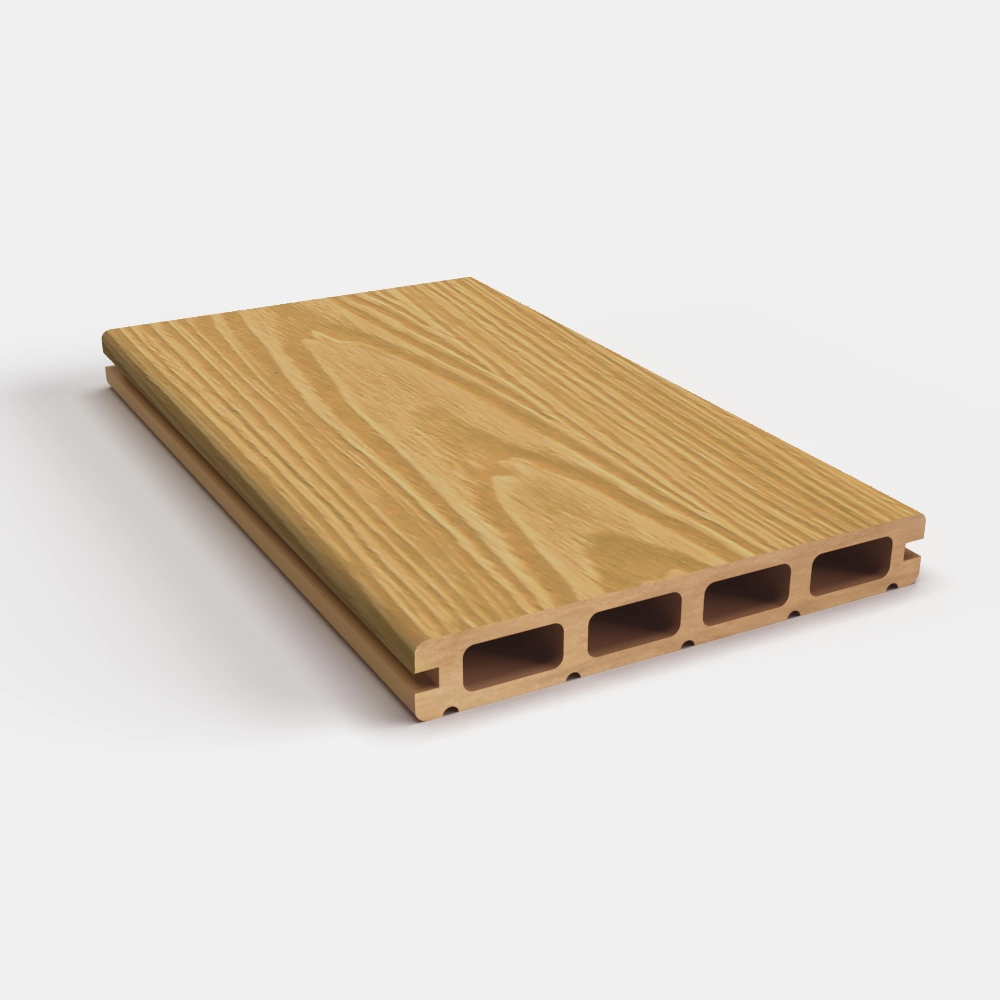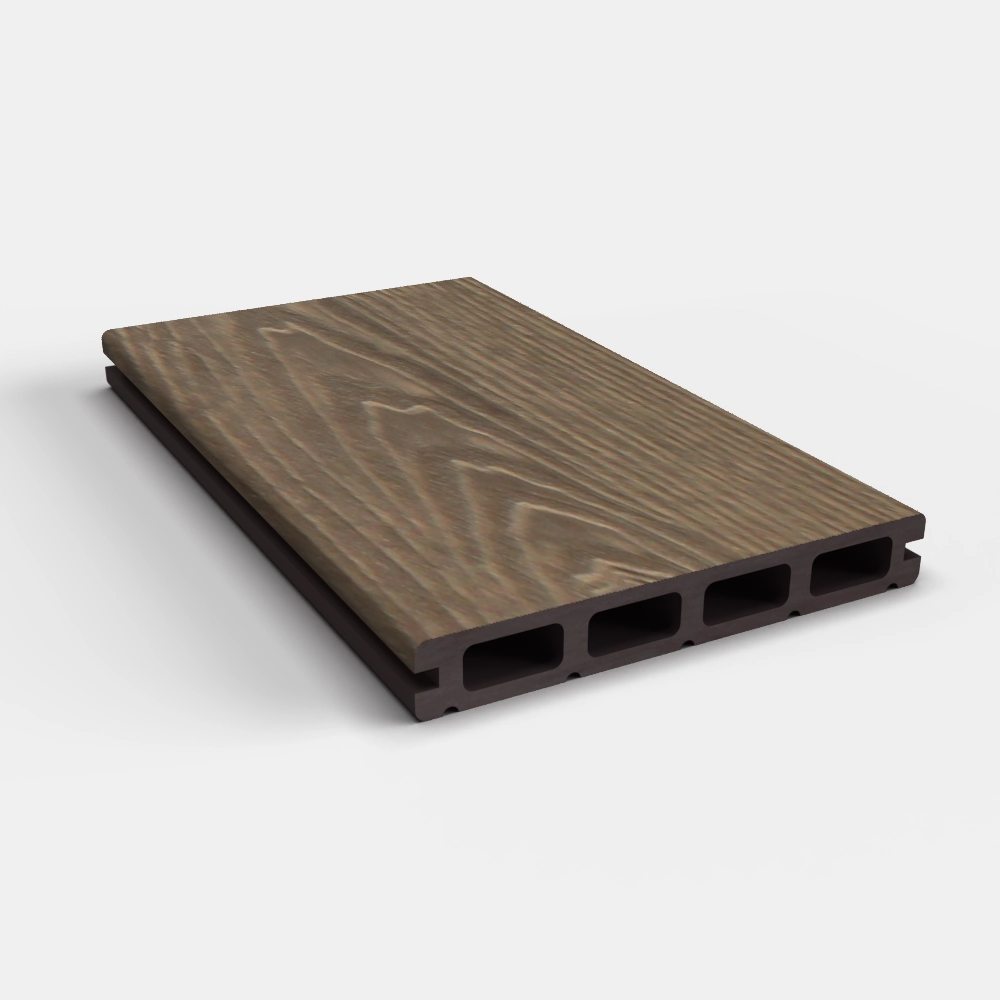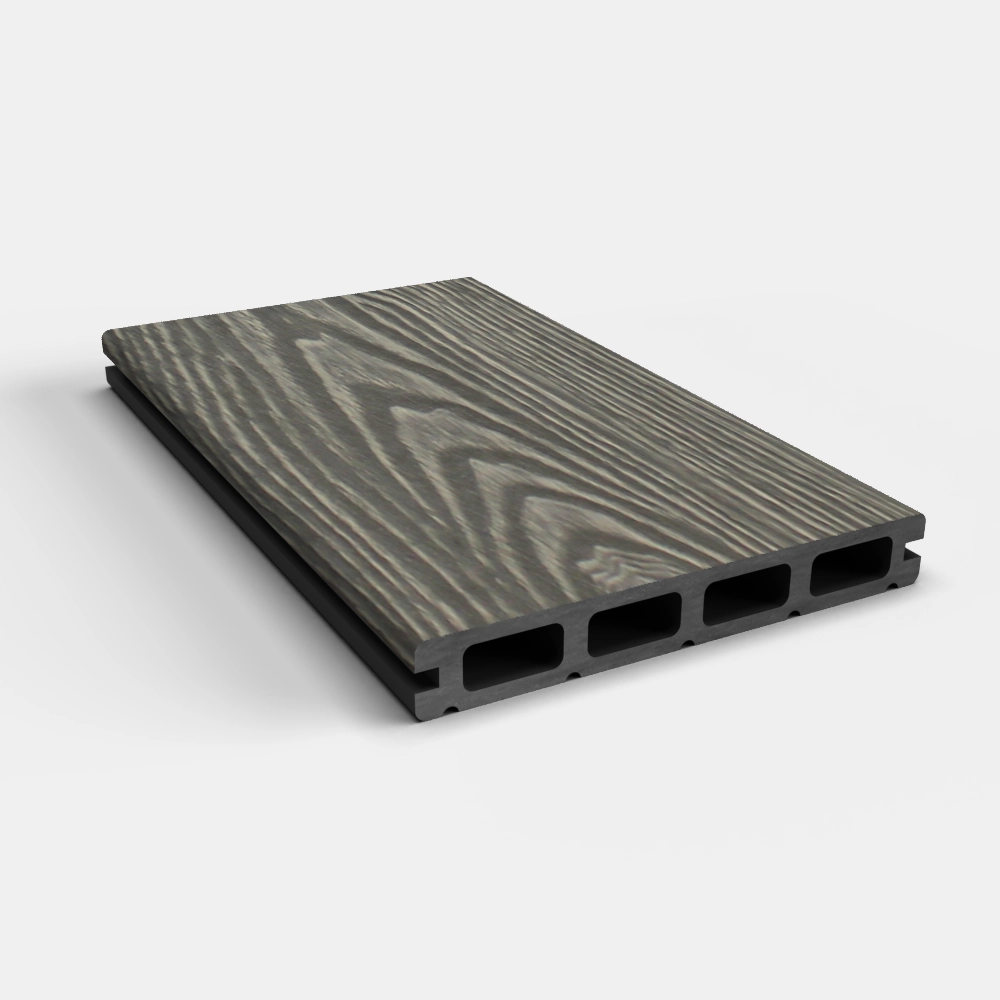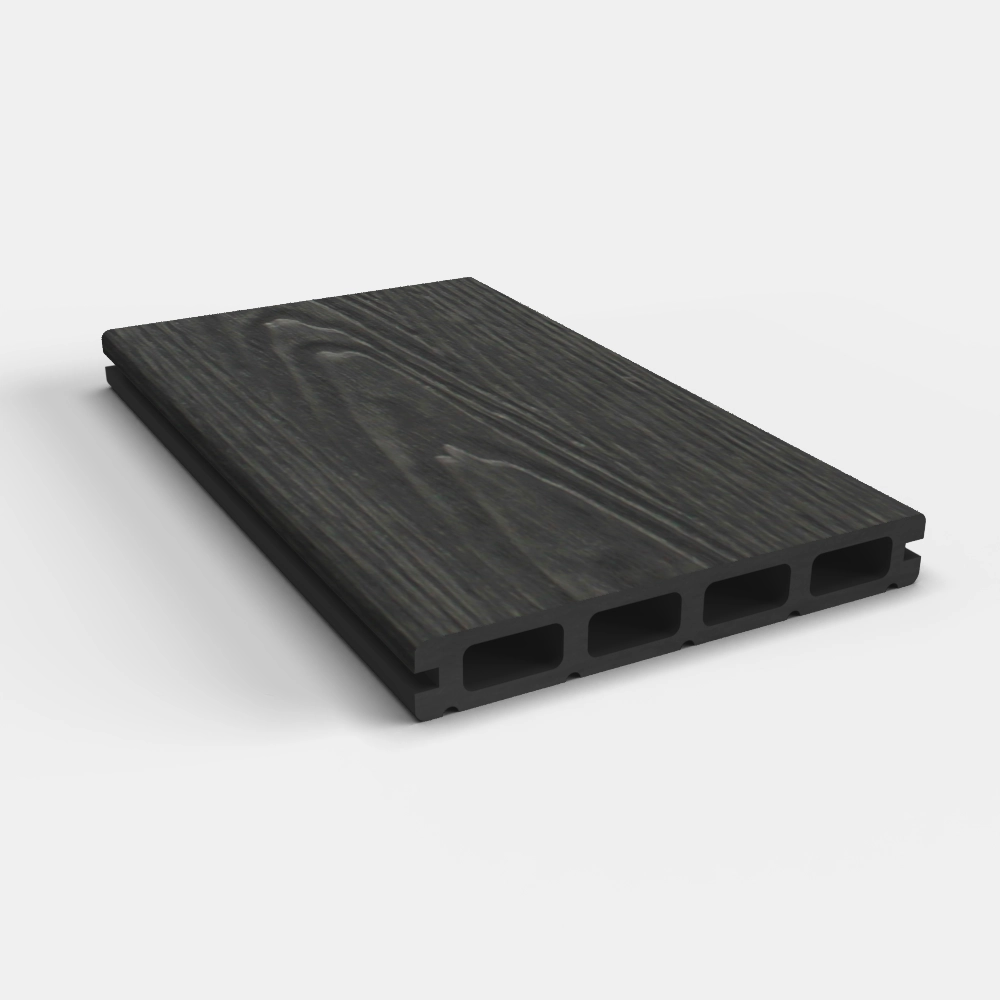 Inspiration & Outdoor Projects Ideas
What are the specs of Natural ?
Mid Range Package
Material: Brushed and Heated Composite material
Finish: Wood Grain Texture & Deep Embossing
Combability: LED System, Rain and Joist Protection, Nylon & Stainless Steel Fasteners, Hardware System
Warranty: 20 years
Composite Deck Ezdeck Natural Specifications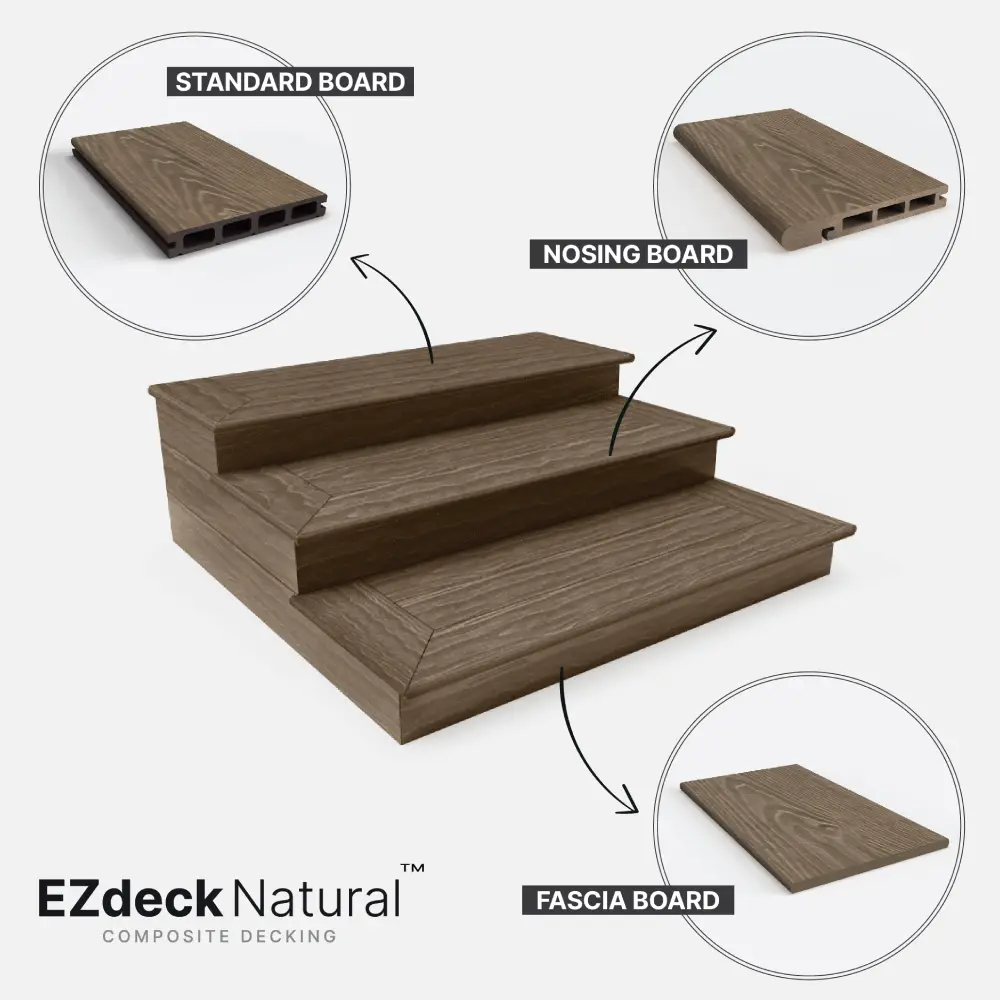 Reinforced Hollow Standard Boards
Length: 12ft and 16ft (3.65m and 4.87m )
Standard Board Width: 136mm/ 5.37"
Standard Board Thickness: 22 mm / 0.87''
Weight per linear foot: 1.5lbs
Solid Finishing Board
Length: 12ft and 16ft (3.65m and 4.87m )
Finishing Board Width: 136/ 5.37"
Finishing Board Thickness: 22 mm / 0.875''
Weight per linear foot: 2.3lbs
Solid Fascia Board
Length: 12ft and 16ft (3.65m and 4.87m )
Fascia Width: 247mm | 10"
Fascia Board Thickness: 11mm | 0.43″
Weight per linear foot: 2.56lbs
BUILD YOUR PROJECT IN
3 STEPS
Composite Colored Deck Screws Pack 100
| | |
| --- | --- |
| Color A : Elite Sandy Beach | Tropical Seashell | High End BarnWood | High End Antic | |
| Color B : Premium Vanilla | Premium Alaska | Elite Moon Grey | Natural Slate Grey | |
| Color C : Premium Cocoa | Elite Natural Dark | Natural Chocolate | Design Dark Coffee | |
| Color D : Elite Light Grey | |
| Color E : Elite Dark Grey | Tropical Stone | High End Ashwood | |
| Color F : Premium Maple | Elite Roasted | Tropical Moka | Design Sand | |
| Color G : Elite Natural | Natural Teak | Tropical Rustik | High End Acacia | |
| Color H : Natural Black | Design Charcoal | Premium Carbonized | |
| Color W : Elite White | |
GET A QUOTE
Ready to build your dream deck? Don't hesitate to request a free quote from us! Our SGC representatives will be more than happy to help you complete your outdoor living space!
INSTALLATION GUIDE
Need help? Look through our installation for more support regarding the installation of our composite deck. For additional assistance, please do not hesitate to contact us!
BOARD DIMENSIONS
Find all dimensions of the standard boards, nosing boards & fascia boards.

WARRANTY
Unbeatable warranty for unbeatable products! Our composite deck warranty guarantees that your investment is well protected over the years.